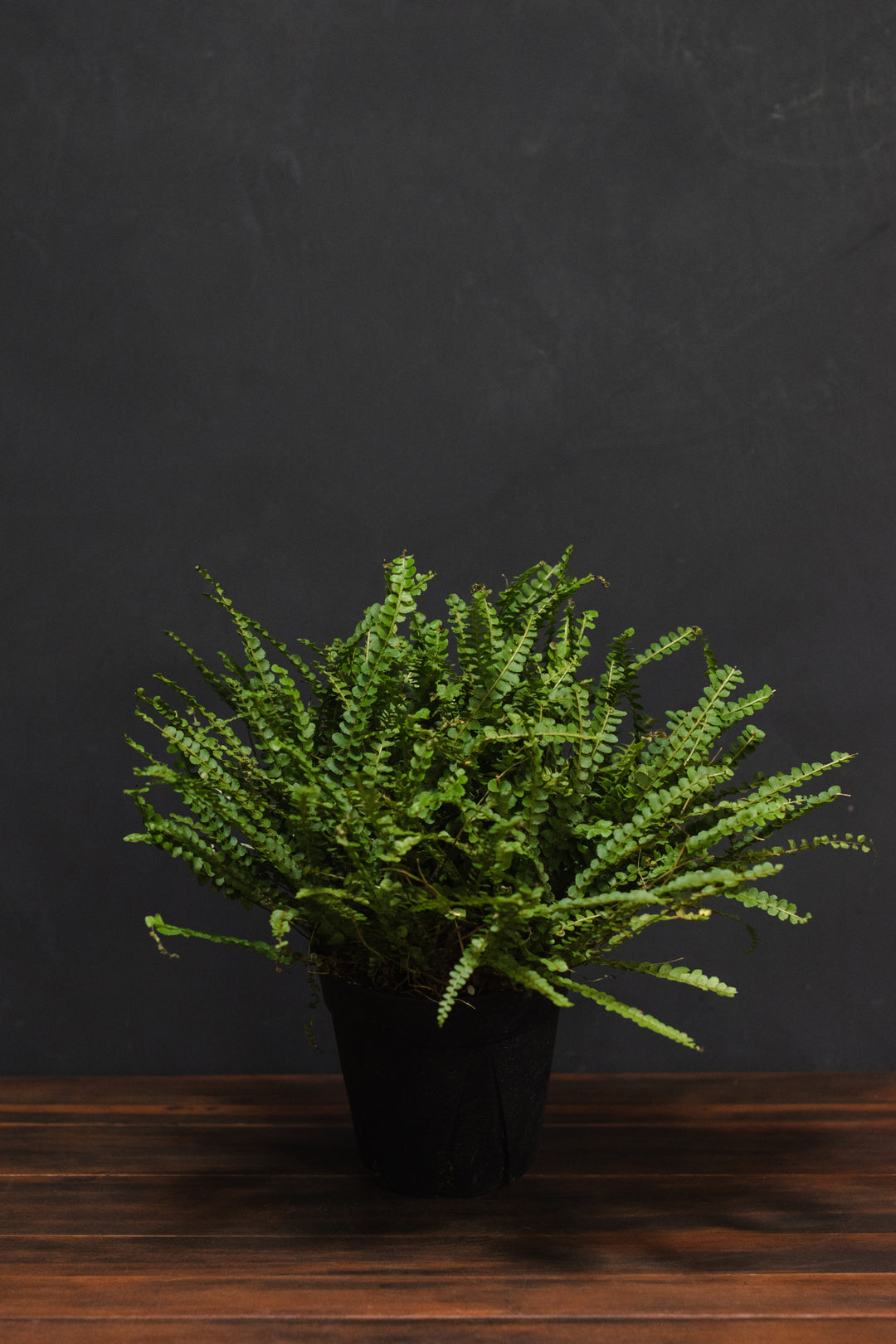 Fern - Lemon Button
Low stock - 2 items left

Inventory on the way
Available for shipping!
A dwarf variety of the ever-popular Boston Fern, this cute erect grower is a modern house plant staple. The small leaves of this dainty, sword-like variety are said to give off a faint citrus scent in spring and summer, giving this easy-going fern its unforgettable name.

At maturity, the Lemon Button Fern can grow to about one foot tall, making it a fairly compact little specimen, perfect for spaces begging for a textural and bushy filler. A lover of warm, humid climates, the Lemon Button Fern can be found growing wild in the pantropical regions of Asia, Australia, the West Indies, and Florida, as well as Central and South America. 
Light: A bright, indirect spot a few feet from a bright window is best for this light-loving fern variety. Be careful not to place in hot direct sun, however, to avoid scorching its fronds.

Water: Ferns love water, but like most plants, do not like to sit in soggy soil. Water your fern once the surface of the soil feels slightly dry to the touch, and make sure you give it a pot with a drainage hole.
Humidity: Ferns also thrive in a humid environment and will appreciate it if you add a humidifier or pebble tray to your plant care routine.

This plant is pet friendly!

Photographs are representative of the species and not always the specific plant shipped. Variations in size and shape should be expected.
All plant sales are final.
We currently offer shipping to the lower 48 United States only. We take every precaution to carefully package your items for safe transport.
Shipping orders are packaged within two days of order.
All plant orders are shipped using USPS Priority Mail to assure that they spend no more than three days in the mail.

For more information about shipping visit our FAQ.