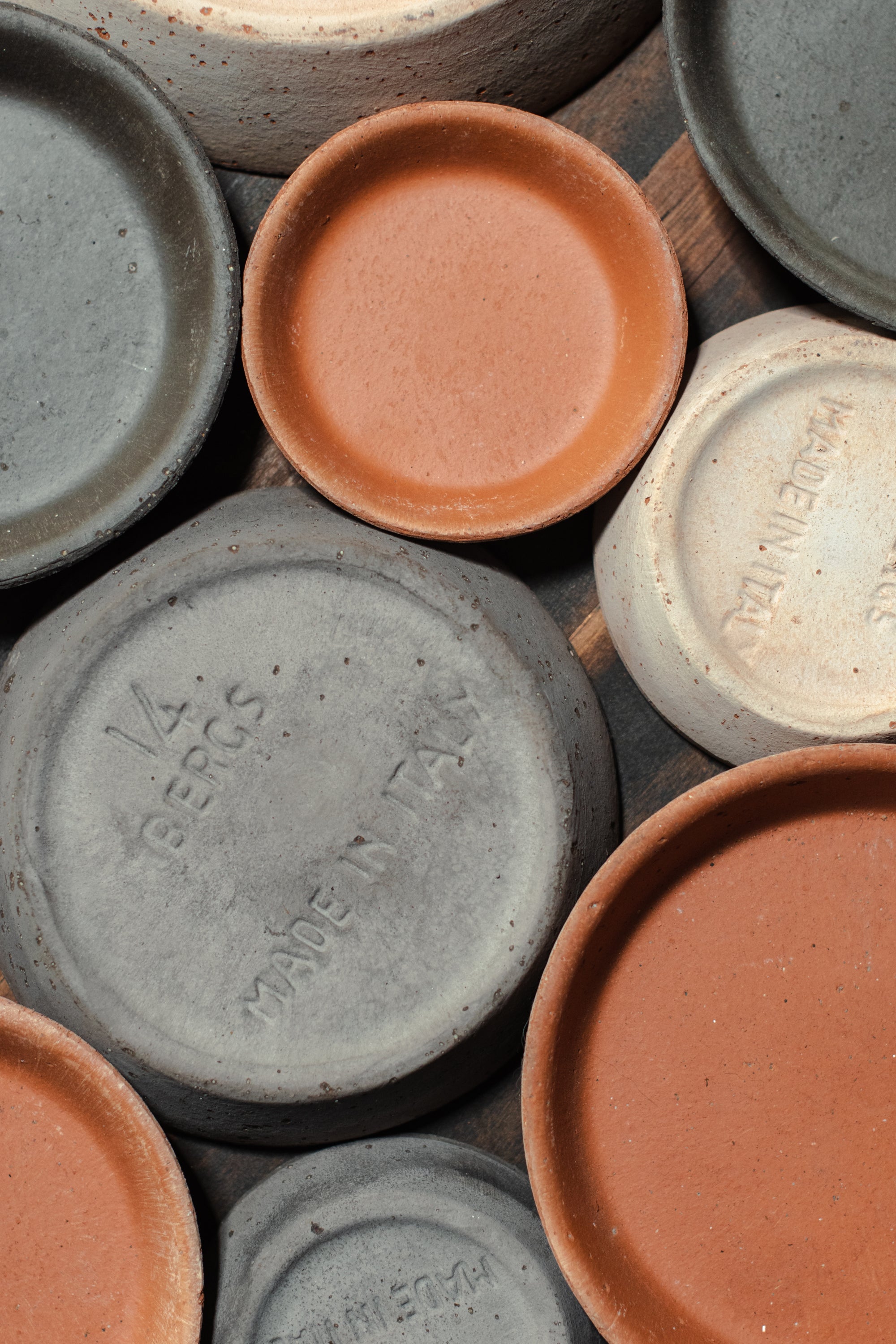 "If your plants could speak, they would tell you that there's nothing better than a quality clay pot." – Steffen Berg
The story of Bergs' pottery is as romantic as it is long. For eighty years, Bergs has aspired to carry the finest pottery tailored for happy plants, with drainage, aeration, and moisture retention in mind. After all, "for the plants to make you thrive, they need to thrive, too." 
Bergs was established by Victor Berg during World War II, after the elder Berg inherited a ceramics and flower shop in Nørrebro, Copenhagen. It has since been passed down three generations, first to Victor's children Steffen and Christine (Sysser) in 1986, and finally to Victor Berg, Jr. (Steffen's son) in 2012, who brought family friends Martin and Frit onboard. What began as a small studio has expanded to multiple retail shops, a family-owned workshop in Tuscany, and a large warehouse in Northern Denmark.
The signature Bergs Galestro clay style was developed by Steffen and Sysser in 1986 while traveling throughout Europe to gain inspiration. In Tuscany, they found what they had been searching for: skilled clay craftsmen and imaginative pottery artisans.
Bergs' pots are still crafted by hand in Northern Italy. The company's signature elegant designs continue to be developed and distributed by the Berg family.