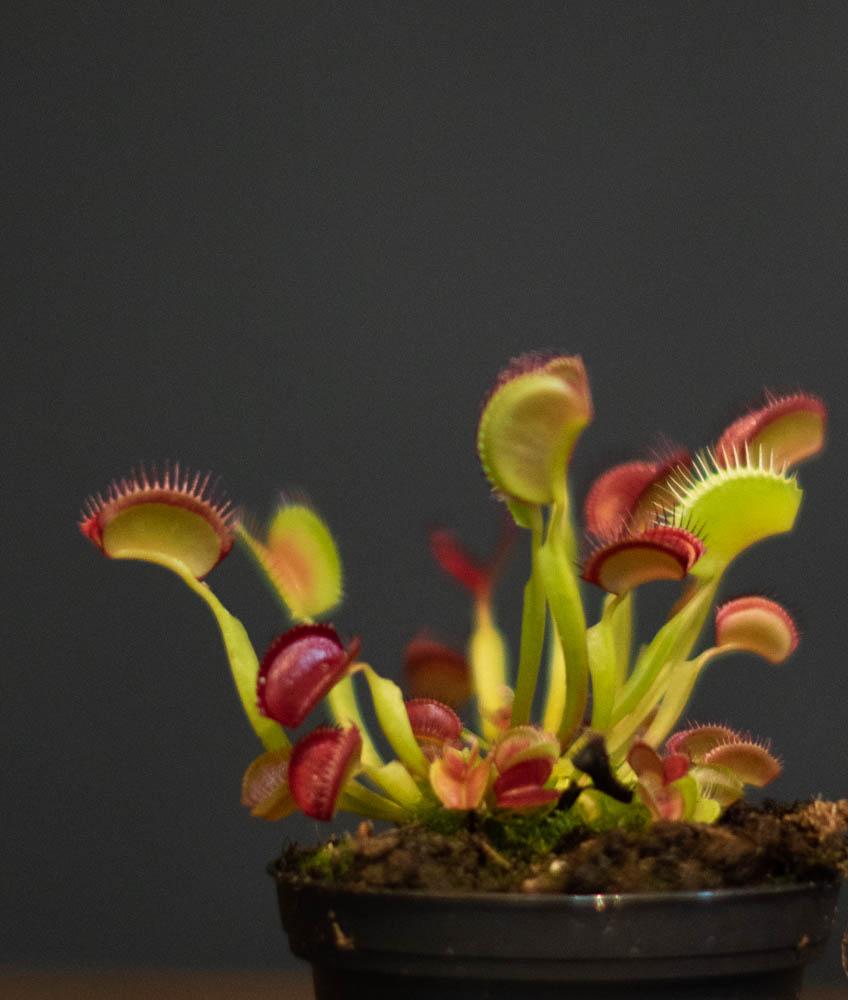 Dionea - Muscipula Venus Flytrap
In stock, ready to ship

Inventory on the way
If you are new to the world of carnivorous plants, the Venus Flytrap is a great place to start. A perennial indigenous to the boggy areas of coastal North and South Carolina, these beautiful and bizarre plants are great for both beginners and experienced carnivorous plant enthusiasts alike.
Light: Venus Flytraps need some direct light in order to grow. We recommend placing them in a hot and sunny west-facing window. These plants will not thrive in low light conditions.
Water: These plants love water, and prefer their soil to be damp at all times.  Submerging your plant's pot in a shallow saucer filled with water will imitate the perfect bog-like environment that it is used to. It is also important to note that Venus Flytraps do not love the impurities found in tap water. We recommend watering this friend with distilled water instead. 
Special Considerations: Venus Flytraps thrive in poor, acidic soil that stays damp but still has good drainage. Avoid repotting it in regular potting soil. Instead, a blend of one-third sand and two-thirds sphagnum peat moss provides the best drainage and moisture retention. Never add fertilizers to its soil. 
Non-toxic to people and pets.
Photographs are representative of the species and not always the specific plant shipped. All plant sales are final.
We currently offer shipping to the lower 48 United States only. We take every precaution to carefully package your items for safe transport.
Shipping orders are packaged within two days of order.
All plant orders are shipped using USPS Priority Mail to assure that they spend no more than three days in the mail.

For more information about shipping visit our FAQ.