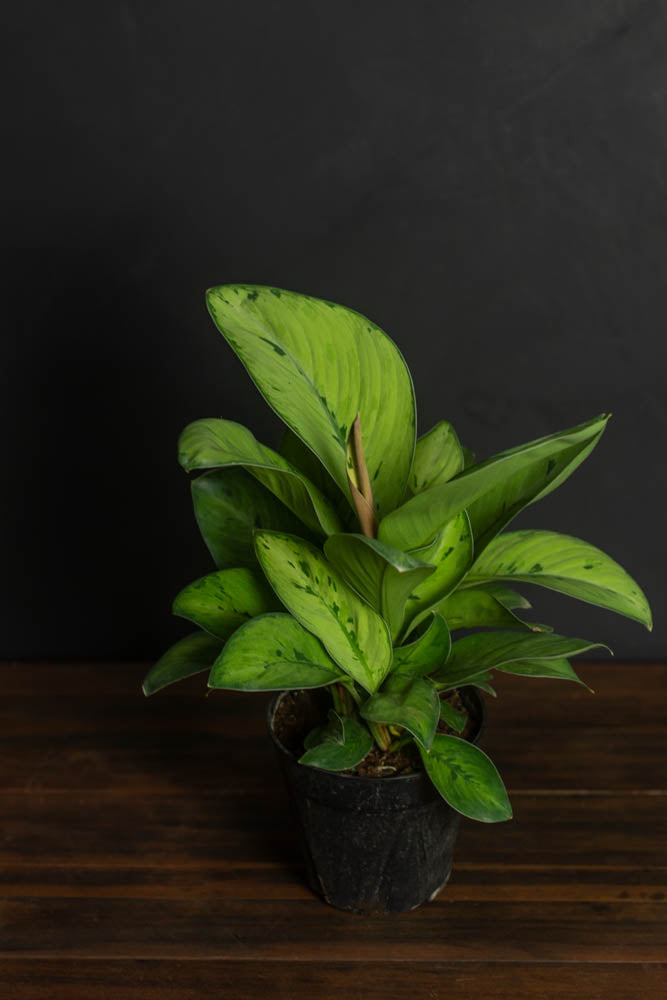 Homalomena - Selby
In stock, ready to ship

Back in stock January 9, 2023
Available for shipping.

This Homalomena has the most incredible mottled foliage from the lightest green to the deepest hues, all on one leaf. These are compact growers, making them an ideal plant for a smaller space. 
Light: Homalomena is a true forest canopy plant, making them extremely adaptable to lower light. During active growth in the spring and summer, they can be moved to a brighter spot to encourage growth, but avoid direct light which can scorch the leaves.
Water: These plants like to be well watered during active growth periods and kept in a well-draining soil mix. During the winter, allow the plant to dry out in between watering and pay extra attention to avoid having the plant sit in water.

Humidity: Moderate to high humidity is best for this variety. We recommend adding a humidifier to your plant care routine or placing it on a pebble tray to help provide humidity if your space is dry.
This plant is poisonous to pets if ingested.
Photographs are representative of the species and not always the specific plant shipped. Normal variations in size, pruning and leaf structure may occur.

All plant sales are final.

We currently offer shipping to the lower 48 United States only. We take every precaution to carefully package your items for safe transport.
Shipping orders are packaged within two days of order.
All plant orders are shipped using USPS Priority Mail to assure that they spend no more than three days in the mail.

For more information about shipping visit our FAQ.