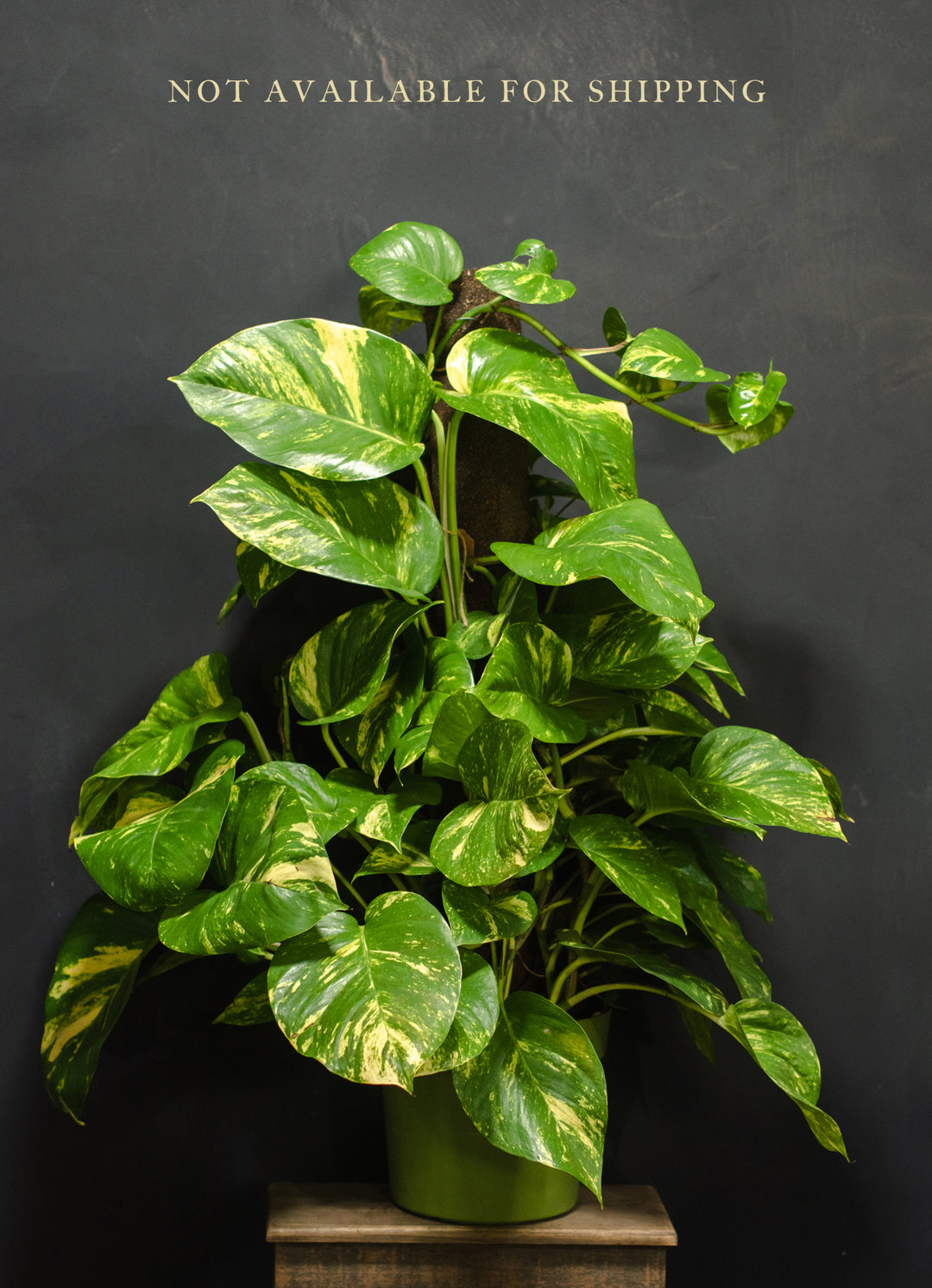 Large - Pothos - Golden
Available for Oakland Pickup
Not available for shipping.
Low stock - 1 item left

Ready to ship January 9, 2023
Not available for shipping.
Pothos are definitely one of our go-to plant recommendations for people who want a trailing plant that is both adaptable and easygoing. The 'Golden' Pothos has a classic color that features a speckled golden variegation pattern which is quite possibly the most popular color of all the Pothos varieties. A perfect choice for a first-time plant parent, or anyone who enjoys a classic low-maintenance houseplant.
Light: Pothos thrive in bright indirect light, however, this plant will also comfortably adapt to low and medium light spaces.
Water: In bright light, these plants appreciate watering when the soil has dried out halfway in their pot. In low and medium light spaces, it is best to allow the soil to dry almost all the way, but do not let the plant sit dry for extended periods.
Humidity: Moderate humidity is best for this variety. We suggest running a humidifier if you space is dry.

If ingested, poisonous to pets.
Photographs are representative of the species and not always the specific plant shipped. All plant sales are final.
Pickup Policies

All online orders are fulfilled at our Piedmont Avenue location at 4268 Piedmont Ave within two days of receipt. We will contact you in case your order will be delayed!

You will receive an e-mail notification once your order is ready to be picked up.