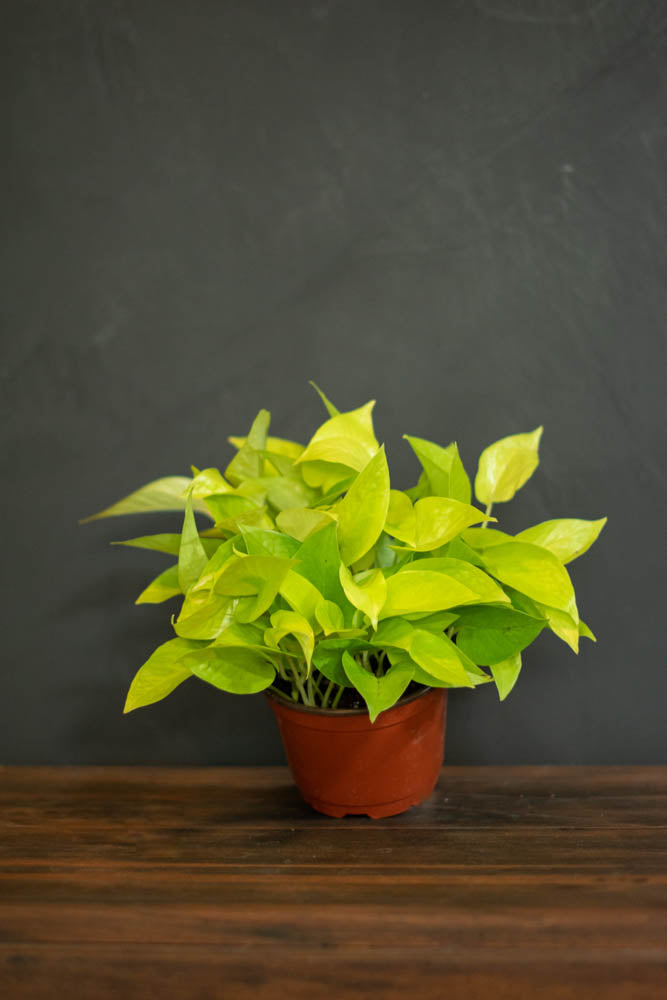 Pothos - Neon
In stock, ready to ship

Ready to ship January 9, 2023
Available for shipping!
Pothos are definitely one of our go-to plant recommendations for people who want a trailing plant that is both adaptable and easygoing. The bright glow of the Neon Pothos is instantly eye-catching thanks to its fluorescent foliage and glossy heart-shaped leaves. A perfect choice for a first-time plant parent, or anyone who enjoys a classic low-maintenance houseplant.
Light: Pothos thrive in bright indirect light, however, this plant will also comfortably adapt to low and medium light spaces.
Water: In bright light, these plants appreciate watering when the soil has dried out halfway in their pot. In low and medium light spaces, it is best to allow the soil to dry almost all the way, but do not let the plant sit dry for extended periods.
If ingested, poisonous to pets.
Photographs are representative of the species and not always the specific plant shipped. Normal variations in size, pruning and leaf structure may occur.  
All plant sales are final.
We currently offer shipping to the lower 48 United States only. We take every precaution to carefully package your items for safe transport.
Shipping orders are packaged within two days of order.
All plant orders are shipped using USPS Priority Mail to assure that they spend no more than three days in the mail.

For more information about shipping visit our FAQ.