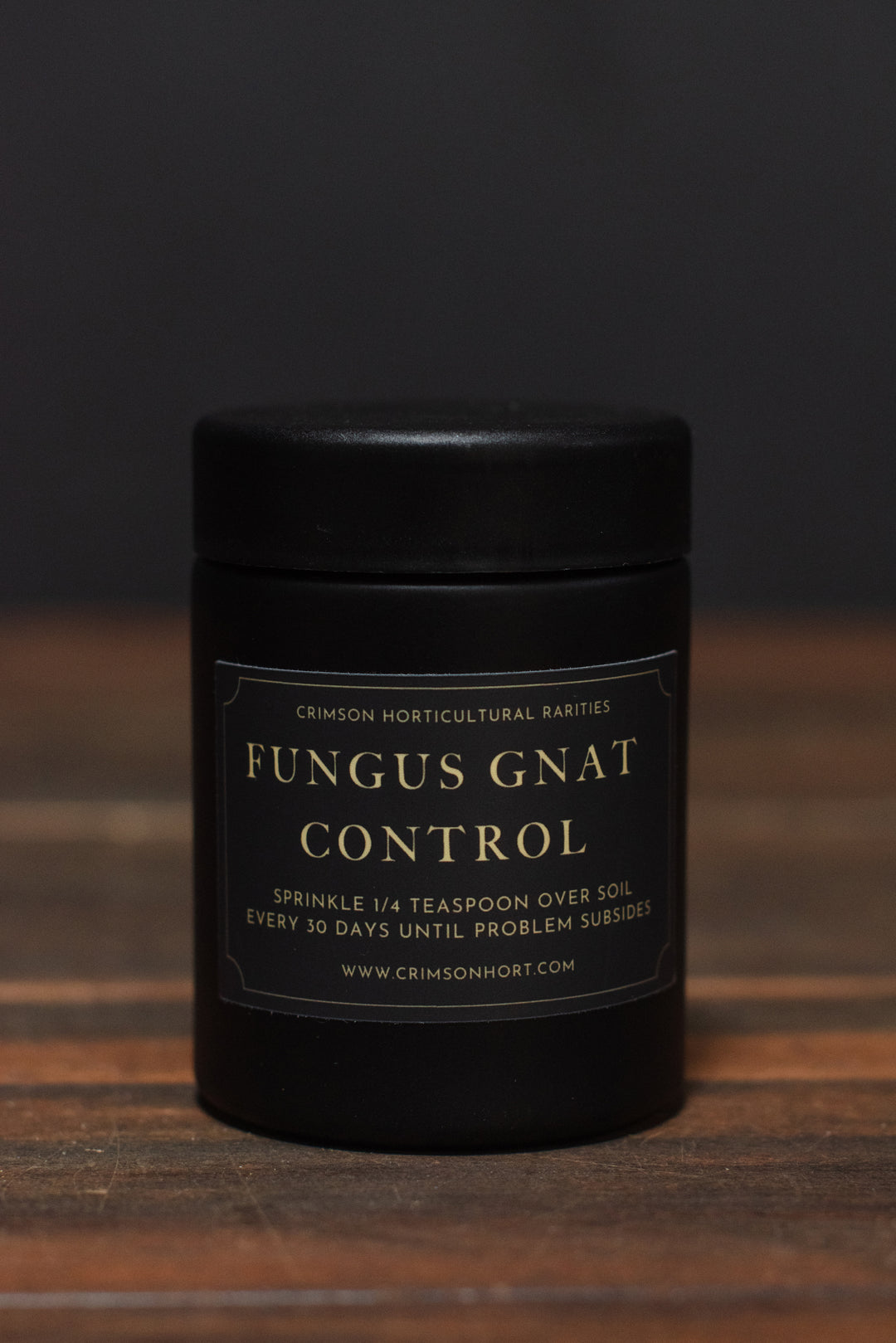 Fungus Gnat Control
In stock, ready to ship

Inventory on the way
Available for shipping!
Fungus gnats are quite possibly one of the most annoying plant pests there are. Have you ever had one do a nose dive into your face while you're simply minding your own business trying to enjoy your plants? We understand! 
Although it is completely normal to have fungus gnats if you have indoor plants, what's important to know is that beyond being a general nuisance, if left unchecked, they can actually harm your plants as well. Adult fungus gnats thrive in moist soil, where they lay their eggs. When the larvae hatch, they feed off the roots of the plant, which can impact the plants overall health. 
Fungus Gnat Control was formulated to keep these pesky little gnats in check. It contains all-natural ingredients that are lethal to gnat larvae, but 100% safe for you and your pets. 
INSTRUCTIONS

You can sprinkle them into the soil of infected plants and water in, although make sure the granules are buried into the top inch of soil. If you see gnats reappear, simply repeat the process.
You can also add 4 tablespoons to 1 gallon of water and allow to soak for at least 10 minutes, creating a tea. Scrape out the remaining "bits" and use the solution to water your plants as you normally would. Repeat the process once a week for 3-4 weeks. 
We currently offer shipping to the lower 48 United States only. We take every precaution to carefully package your items for safe transport.
Shipping orders are packaged within two days of order.
All plant orders are shipped using USPS Priority Mail to assure that they spend no more than three days in the mail.

For more information about shipping visit our FAQ.