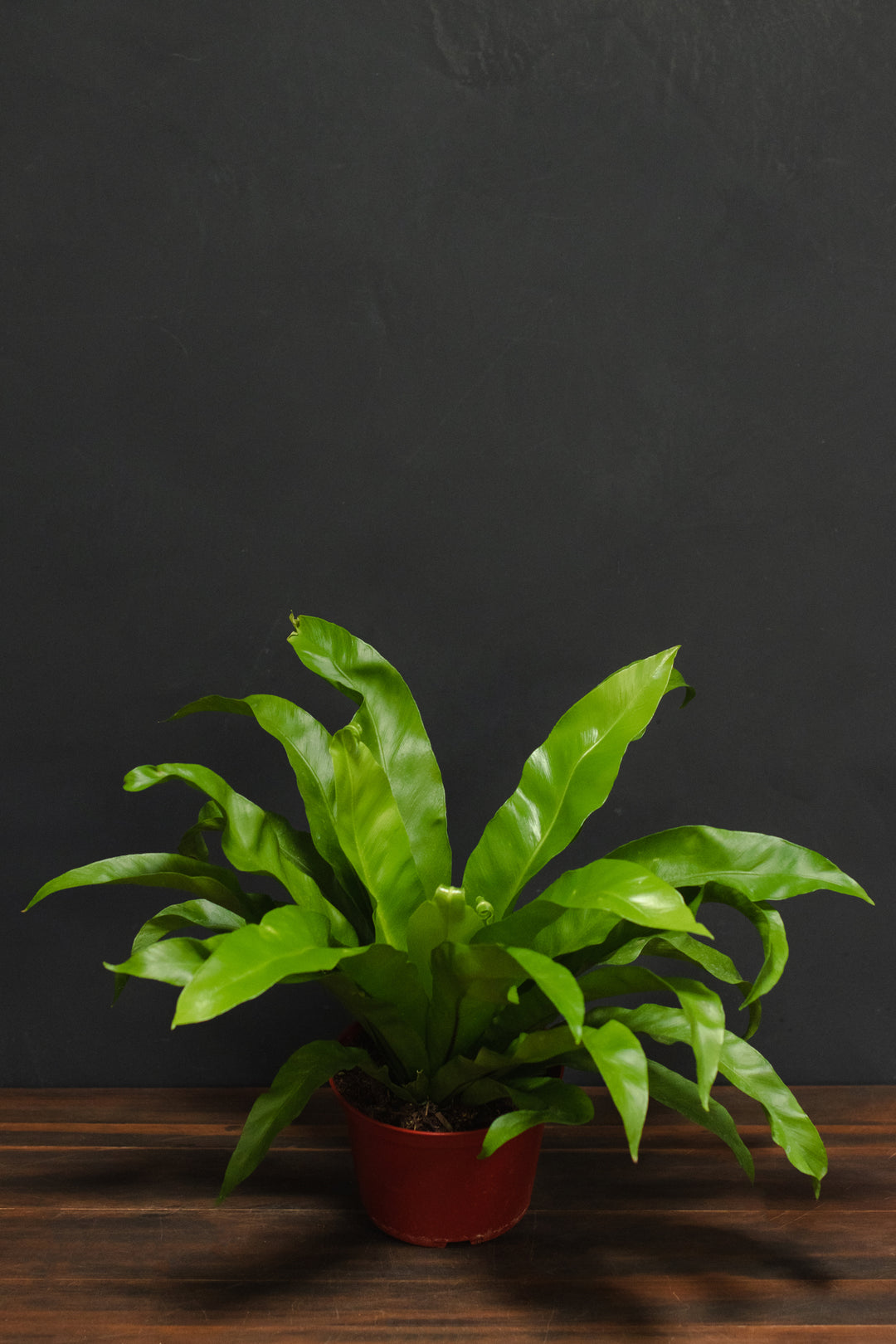 Fern - Birdsnest Japanese
Low stock - 2 items left

Inventory on the way
The Asplenium Nidus "Birdsnest Fern" is one of our favorite fern varieties due to its comparatively easy care and low light tolerance. Native to tropical southeastern Asia, eastern Australia, Hawaii Polynesia, Christmas Island, India, and eastern Africa, Asplenium Nidus is one of the most common Bird's Nest varieties, known for their epiphytic growth habits in nature and impressive ability to grow fronds of up to five feet tall in its native habitats.

Light: Birdnest Ferns thrive in bright, indirect sun roughly 3-5 feet from a window, but can also tolerate medium to indirect sun. Be careful not to place in hot, direct sun to avoid discoloration, paling and scorching its fronds.

Water: Birdsnest Ferns prefer to stay evenly moist, but never soggy. You can allow this fern variety to dry roughly 2"-3" down between waterings. The emergence of soft, black spots on the fronds are a sign that your fern's soil is staying too moist, while paling and limp leaves are an indication that your fern is thirsty!

Humidity: Ferns thrive in a humid environment and will appreciate it if you add a humidifier or pebble tray to your plant care routine.

This plant is pet friendly!

Photographs are representative of the species and not always the specific plant shipped. Normal variations in size, pruning and leaf structure may occur.
All plant sales are final.
We currently offer shipping to the lower 48 United States only. We take every precaution to carefully package your items for safe transport.
Shipping orders are packaged within two days of order.
All plant orders are shipped using USPS Priority Mail to assure that they spend no more than three days in the mail.

For more information about shipping visit our FAQ.