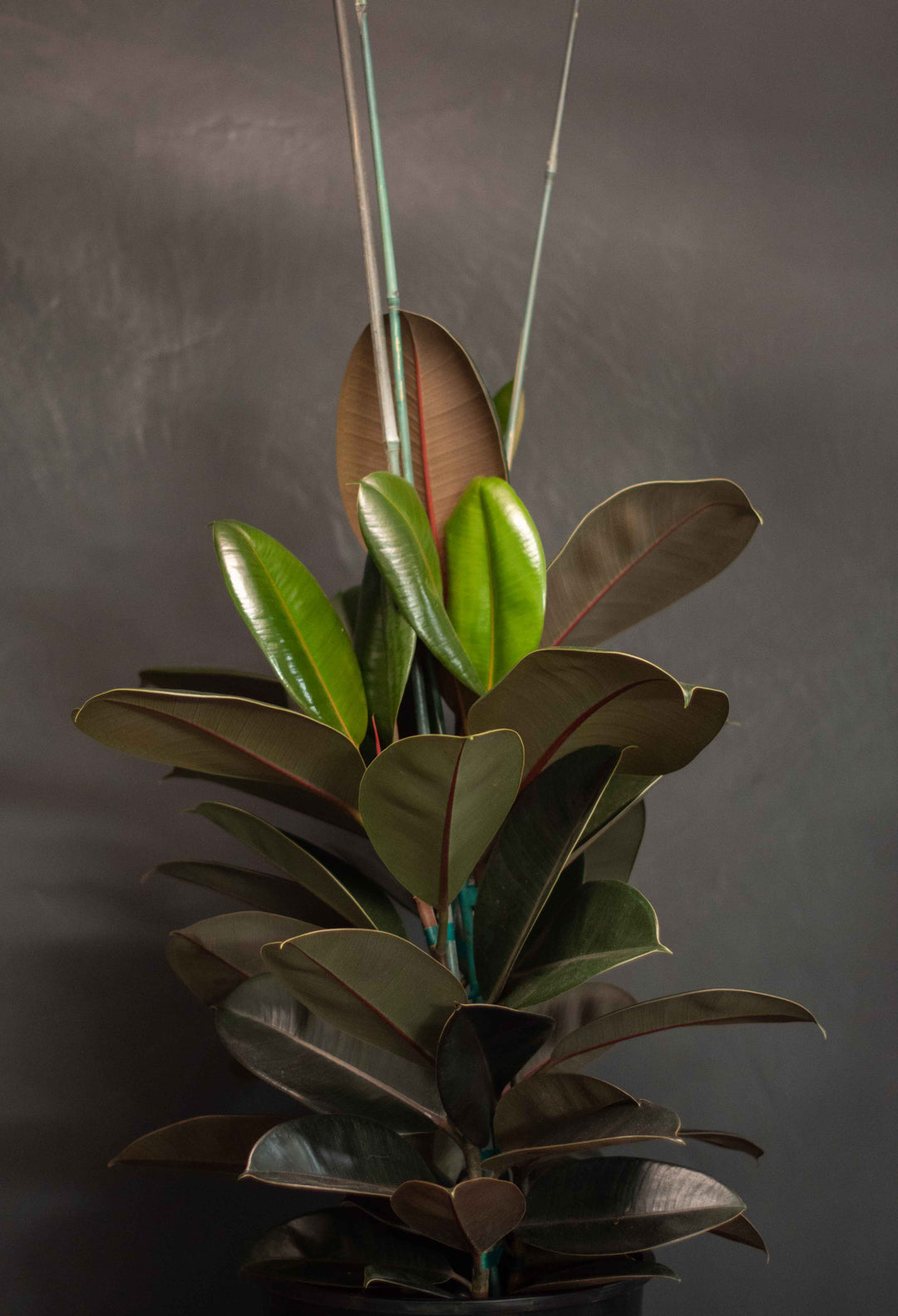 Large - Ficus - Decora Burgundy
Available for Oakland Pickup
Not available for shipping.
Low stock - 2 items left

Inventory on the way
Not available for shipping!
Ficus Decora Burgundy is a quintessential houseplant that has been popular for decades, and no wonder! With foliage that is a luxurious, glossy green, mixed with rich burgundy undertones, and its classic vertical growth pattern, this timeless plant is perfect for any space. 
Light: Ficus prefer bright indirect light. This plant will not do well in low light conditions. Wipe the leaves occasionally with a damp cloth to prevent dust accumulation and help your plant photosynthesize efficiently. 
Water: This plant does not like to sit in soggy soil, and over-watering is one of the most common reasons they die! Water only when the plant is dry at least three quarters of the way down its container. 
Poisonous to pets if ingested.
Photographs are representative of the species and not always the specific plant shipped. All plant sales are final.
Pickup Policies

All online orders are fulfilled at our Piedmont Avenue location at 4268 Piedmont Ave within two days of receipt. We will contact you in case your order will be delayed!

You will receive an e-mail notification once your order is ready to be picked up.