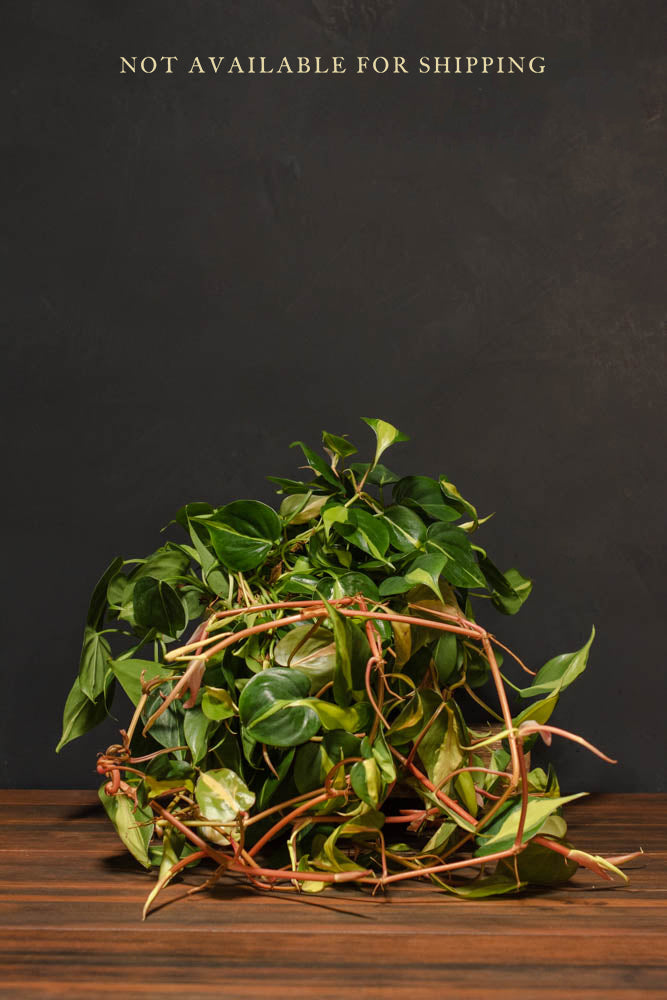 Large - Philodendron - Brasil
Available for Oakland Pickup
Not available for shipping.
Low stock - 1 item left

Inventory on the way
Not available for shipping. 
Philodendron Brasil can be a great way to add color to your space. So named because of its resemblance to the Brazilian flag, these Philodendron's leaves can range from completely green to completely yellow and everything in between! Some of the new stems may come out slightly peachy, adding another beautiful color to the plant. 
Light: Bright indirect light is best, however many Philodendron can adapt well to medium indirect light. Avoid direct light as much as possible as the leaves can burn easily. These plants trail quite well and will grow quite wildly in the right lighting.
Water: Although these can do fine drying out slightly, you will see more consistent growth if you keep your plant evenly moist, but never soggy. 
If ingested, poisonous to people and pets.
Photographs are representative of the species and not always the specific plant shipped. Normal variations in size, pruning and leaf structure may occur.  
All plant sales are final.
Pickup Policies

All online orders are fulfilled at our Piedmont Avenue location at 4268 Piedmont Ave within two days of receipt. We will contact you in case your order will be delayed!

You will receive an e-mail notification once your order is ready to be picked up.